Maggie & Annie Riess are twin sisters from Cleveland, Ohio.  Both girls are Backpage whores & have been featured on the website to arrange sessions with prospective clients in order to fund their extensive drug habits.  Overtime, the prostitution game wasn't good enough and they resorted to other more primitive methods.  As a result, they take advantage, infect and destroy just about anyone that may cross their paths.
To make matters even worse, Maggie & Annie are also both snitches!  As of this writing, one is in jail related to a manslaughter case while the other is still out and about wreaking havoc.  These girls are the epitome of what the highly addictive drug, heroin, can do to you.  Read & take heed – don't do heroin.
Today, Annie Riess started her day by grabbing a needle, her cotton and cap and injecting herself as soon as she woke up.  She skipped brushing her teeth, taking a shower or making herself anything to eat.  She has done this every single day, for years.  Annie is quite devious and resorts to any means necessary to obtain her high.  It's common knowledge that she's a prostitute & a stripper, but within closed circles she's known as the girl "to stay away from".
Fun Fact:  You can always find Annie with one of her "sugar daddies" or busy walking the track in some run down neighborhoods.  While Annie does have a fiance, he doesn't act like one and spends most of his days pimping her out so they have another shot or two lined up for later.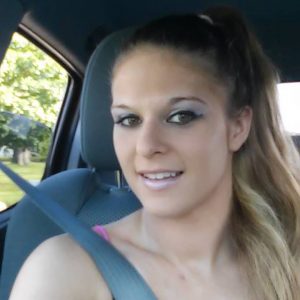 Maggie on the other hand (as stated above) is currently locked up in Cuyahoga County Jail.  She's facing involuntary manslaughter, drug trafficking & possession charges.  Prior to being incarcerated she was living on the West Side of Cleveland where she could be seen shooting crack and heroin, selling herself for as little as $5, ratting, robbing & even killing her way to the next high.   A childhood friend used one word to describe her… selfish.
Maggie made local news headlines in April of 2017 when she was named "Fugitive of the week" by the Cuyahoga County Sheriffs office and the U.S. Marshall's.  This award, stemmied from her intentionally leaving someone to overdose from a heroin and die, when all she had to do was just dial 911.  That man would still be alive today, if not for her.  She was arrested approx. 7 days after the bulletin was sent out.
Annie will steal from anyone that she can.  She will also suck anyone for anything. One of her ex-boyfriends shared an experience he had with her in the past.  "Once at a strip club she bargained with a john that only wanted to pay her 5 dollars for head.  She countered him saying she'd swallow for 10.   And so, the deal was on.  Annie has fucked more people than I can count, and she's fucked over just as many of them.  If you only knew…"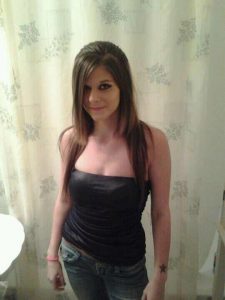 Recently, Annie and her boyfriend were caught by the local authorities with heroin and hypodermic needles.  In an effort to prevent the couple from serving any jail time, Annie & James (her fiance) resorted to snitching.
They are actively wearing wires for the police and have gone undercover as informants in no less than 5 cases.  While undercover, they sell drugs to addicts or attempt to acquire drugs from dope dealers, all of which ends with secret indictment's down the road for many unsuspecting individuals
HAWK Says:  Scary stuff here, very dangerous sisters, it leads me to wonder what kind of upbringing that they had, where their parents were/are.  People don't just become like this overnight, certainly not both of them, total nightmares & absolute scumbags!
Heroin Addiction Help:  The Wellington Police Department offers 24-72 hr inpatient treatment.  Give them a call (440) 647-2244 or even contact them via Facebook: https://www.facebook.com/Wellington-Police-Department-759508177392915/
SCUMBAGGED Tip:  If you're anywhere near the proximity of Annie or Maggie (whenever she gets out who knows), it's best to just leave immediately.  Say nothing, do nothing, leave.  Words have been known to get twisted, people piggy back off of others in order to shave time, and you never know what someone so desperate is capable of.
References:
https://www.facebook.com/maggie.riess
https://www.facebook.com/profile.php?id=100004813084369
https://www.facebook.com/annie.riess.1
https://www.facebook.com/annie.riess.3
http://www.cleveland.com/metro/index.ssf/2017/05/woman_accused_of_giving_fatal_1.html