Since taking office, Senator Tom Patton has mastered the ability to keep the public unaware of a great multitude of potential scandals and wrong-doings that were committed on his behalf.  This article fully exposes Mr. Patton on each unethical and perhaps illegal event that he has been involved in since he's taken office.
Over the past 10 years, the Senator has indulged himself in many questionable aspects regarding his campaign financing and other monetary aspects.  In 2012, a federal probe was launched into Jimmy Dimora and stemming from the investigation, Mr. Patton was accused of bribing a man with $10,000.  He's personally enriched his family through campaign finances, he's belittled former female opponents, he has a highly questionable relationship with a woman who was involved in one of the largest meth raids in Geauga County history, he's wrote off expense after expense, year after year, month after month, day after day, all at the cost of you, the taxpayer.
The state of Ohio has provided documents and profound evidence that corroborate all statements and accusations made within this article.  This is a very lengthy subject, but if you choose to read it all the way through, you will know all the intricate details that so few have been able to unearth, until now.

Senator Tom Patton Facts
Tom Patton has written checks to himself for nearly $225,000 from his campaign fund for "non-traditional" expenses since 2011.
Tom Patton wrote checks to himself for $33,500 in the first 6 months of 2015.
Tom Patton used campaign funds to pay his wife, kids, grandkids and other family

tens of thousands of dollars

for marching in parades, mailing Christmas cards and other activities.
Tom Patton routinely uses campaign funds for daily living expenses such as snacks and meals for himself.
Tom Patton spent $17,000 on personal car repairs.
Tom Patton spends tens of thousands campaign dollars at Ohio State games and Cavaliers games and for meals at various restaurants.
Tom Patton spent $19,000 on cell phones in 3½ years.
Tom Patton spent nearly

2 ½ times the amount spent

by the second highest spender on "non-traditional" expenses and nearly as much as the next top 4 spenders combined.
Tom Patton spent

5.6 times more

than the combined total of the three state representatives in the same area on "non-traditional" expenses and 2.7 times more than the combined total of the House Speaker and Senate President.
Tom Patton was accused by J. Kevin Kelley (Patton's cousin) of offering him a $10,000 bribe.
Tom Patton gave over $7,000 to convicted felon Patrick Coyne and his wife while Coyne was a Strongsville councilman.
Tom Patton has accepted

tens of thousands of dollars

in donations from individuals connected to the county corruption scandal.
Tom Patton makes at least $171,000 a year as a State Senator, union president, office equipment "consultant" and ticket sales "consultant" and still has time to act as Senate Floor Majority Leader.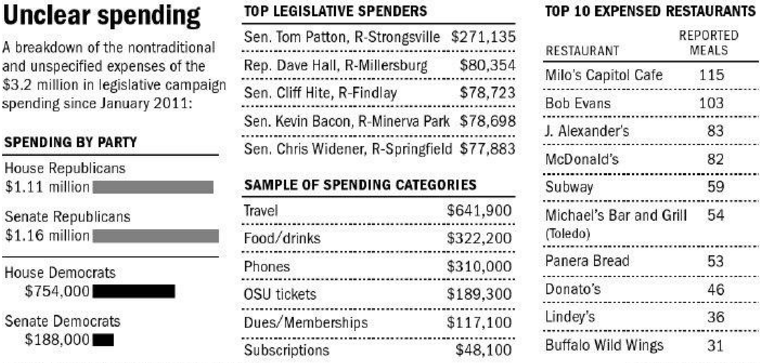 Evidence:  515422_1 – This file contains a report from the Office of the Inspector General related to campaign expenditures on another individual who made the exact same kinds of purchases as Mr. Patton and provides very clear ground rules and guidelines for how money is and isn't to be used.

Excessive Unethical Spending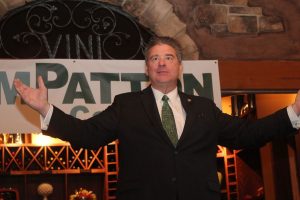 In the first 6 months of 2015, a non-campaign year, State Senator Tom Patton personally wrote checks to himself from his campaign fund for over $33,500 for various non-traditional "campaign expenses".
January 2015     $6,335.58
February 2015   $5,174.82
March 2015       $3,135.41
April 2015         $7,285.36
May 2015          $7,764.00
June 2015         $3,824.55
Paid for with his personal credit card and not one connected to his campaign account, Patton spent thousands of dollars on food, snacks, gas, gifts and entertainment supposedly to perform the duties of his office or gain re-election.
No amount was too small including $2.35 at a Columbus Starbucks, or $1.10 at an Einstein's Brothers or almost daily $4 purchases at a Strongsville Brueggers.
View the 5 .PDF Documents that Serve As Evidence Below: 
Evidence:  Patton 2013-1, Patton 2013-2, Patton 2014-1, Patton 2014-2, Patton 2015-1

Fraudulent Mileage Reimbursement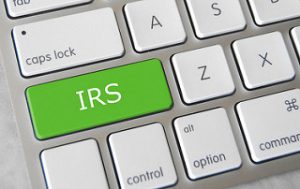 The State of Ohio pays legislators a "mileage reimbursement" amount for travel to and from Columbus based on the distance from the legislator's home district. Based on this, Tom Patton receives about $4,000 a year in additional compensation for car expenses. The IRS and US businesses expect employees to use the mileage reimbursement to pay for gas, repairs, car washes, insurance, registration fees and other costs of operating a car. Additional costs for tolls and parking are usually reimbursable.
What Expenses Does Mileage Reimbursement Cover?
The mileage reimbursement rate is intended to cover the costs of operating a car for business purposes. The costs that are contemplated by the standard mileage rate are standard maintenance, repairs, taxes, gas, insurance, and registration fees. Essentially, the standard mileage rate is intended to cover the expenses that one would report if he used the actual car expenses deduction, but the standard mileage reimbursement rate is simply an estimate and may end up being more or even less than your actual expenses.
According to the IRS,
"The standard mileage rate is used in place of actual expenses. Taxpayers who choose the standard mileage rate may not deduct actual expenses, such as depreciation, lease payments, maintenance and repairs, gasoline (including gasoline taxes), oil, insurance or vehicle registration fees. Taxpayers can choose to use either the standard mileage rate or actual expenses to compute their allowable business deduction."
Yet, Tom Patton regularly pays for these items using campaign funds. From 2011 to mid 2014, Patton paid for about $17,000 on auto repairs, tires, oil changes and car washes using campaign money in an apparent violation of campaign finance laws which prohibit candidates from using campaign funds for personal use.
Since 2009, Patton collected over $25,000 from the state for mileage reimbursements. The cost of gas (figuring 25 miles per gallon on the highway) is estimated at about $7,500.  So, in a nutshell, Tom Patton pocketed nearly $17,000 for other costs of operating a car. Yet he chose to take campaign money for these other expenses. Patton's self-reported finance reports show example after example of charges for gas, tires and car repairs that should be mostly covered by the state reimbursement. Thousands of dollars for car expense he's already been paid for!
View the 6 .PDF Documents that Serve As Evidence Below: 
Evidence:  FDS_2009, FDS_2010, FDS_2011, FDS_2012, FDS_2013 & FDS_2014

Illegal Use of Campaign Funds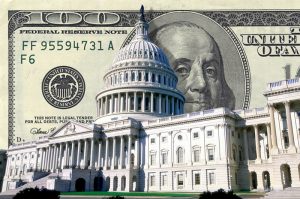 Patton has funneled thousands of his campaign committee's funds to his wife, daughters, grandkids and other family members for the mundane tasks of parade marching, Christmas card mailing, event participation and other questionable activities that other campaigns let volunteers do.
Is it a matter of not being able to find the volunteers to help? That's highly unlikely since Patton is a favorite of the county Republican Party and has supporters throughout Northeastern Ohio.  Patton doesn't publicize the availability of these handsomely paid positions and doesn't openly seek workers outside his family and a very close circle of family friends.  Want to make a quick tax-free $75? Spend an hour marching with your Uncle Tom in a parade one summer evening. Want to make a quick tax-free $700? Help address Christmas cards (and be related to Tom Patton). One has to wonder if the Patton campaign issues the required 1099 forms for "workers" making more than $600 in a year.
As his self-reported campaign records reveal, the Patton campaign has written over $56,000 in checks to people with the same "Patton" last name (other than himself). Thousands of dollars were also given to other family members with other last names.
In addition, he purchased over $233,000 of items from his brother-in-law's promotional products company (Foley Associates) – apparently the only company qualified to supply these types of items.  Also, one of his daughters recently starting working in the Ohio Department of Transportation making over $40,000 per year.  One has to wonder what other ways the Patton family is benefiting from Tom's government job.
Tom Patton takes the unusual step of paying family and friends to participate in local parades – including his grandkids who were barely able to walk.  Since 2002, Patton has doled out over $37,000 to family and friends to accompany him in various parades – a practice that is apparently unique among legislative candidates in the State of Ohio.
In addition, since 2002, Patton has spent more than $9,000 of his campaign funds on parade candy to pass out to the area's children. That's a lot of Tootsie Rolls.
View the 1 .PDF Documents that Serves As Evidence Below: 
Evidence:  Friends of Tom Patton Records Jul 2015

Tom Patton's $10,000 Bribe
Former Parma School Board member J. Kevin Kelley testified in 2012 that he accepted a $10,000 bribe from Ohio Sen. Tom Patton in connection with a school district copier contract. Patton, who is Kelley's third cousin, works as a consultant for a Blue Technologies, a copier firm that did more than $489,000 in business with the district from 2001 to 2008, according to school vendor records.
Kelley testified that the company initially had the low bid on the contract, but that he received the bribe after the school board continued to award the contract to the company without new bids.
The revelation came during a cross examination of Kelley, who had been testifying as a prosecution witness in the corruption trial of former Cuyahoga County commissioner Jimmy Dimora and Dimora's onetime driver, Michael Gabor. Contacted by telephone after the testimony, Patton, who has not been charged with a crime, said he was stunned by the allegations. "I flatly deny it," the Strongsville Republican said. "I don't have $10,000 to give anybody. It just didn't happen."
Asked why Kelley would make such a claim, Patton said: "I don't know. I am simply a consultant to the company. I was never in any of the meetings." Patton, who has been a state senator since 2008, had served as a state representative from 2003 to 2008. Kelley did not specify what year he received the payment from Patton. Dimora's attorney, Andrea Whitaker grilled Kelley about his testimony about the bribe and other cash he said he accepted while on the school board and in his role as a county employee. Kelley, who had already pleaded guilty to corruption-related crimes, acknowledged that he agreed to cooperate with the FBI in exchange for not being prosecuted for any new criminal schemes he identified.
After Kelley began cooperating, the FBI subpoenaed records from the Parma school district about the Blue Technologies contracts and 18 other business who had work with the district. It wasn't initially clear what the agents were looking for. Kelley also admitted under cross-examination the he accepted a $500 bribe from a school concrete vendor and more than $35,000 in bribes from former school district lawyer Anthony O. Calabrese III. Calabrese is charged with bribery and has pleaded not guilty. His former law firm recently paid the school district $4 million to prevent a lawsuit related to the charges.
Evidence:  http://www.cleveland.com/dimora_trial_j_kevin_kelley_te.html

Belittling His Female Opponent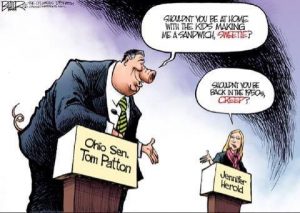 In 2016 while campaigning for his house seat, Tom Patton went on record and stated that his primary opponent shouldn't run against him – because she was a young mother.
He attempted to embarrass and berate the female opponent in a condescending and belittling manner referring to the woman as "gal" and "sweetie".
"Hey Sweetie, I just got 27 percent of the pie in just my district"
"The gal that's running against me is a 30-year-old, you know, mom, mother of two infants," said Patton, a 62-year-old Republican from Strongsville, Ohio.  "And I don't know if anybody explained to her we've got to spend three nights a week in Columbus. So, how does that work out for you? I waited until I was 48 and my kids were raised, and at least adults, before we took the opportunity to try." Patton referred to her as a "young gal" and, while talking about his role in bringing additional school funding to his area, said, "I want to tell her, 'Hey Sweetie, I just got 27 percent of the pie in just my district, which is nine times what should have been done.'"
   Listen: to Tom Patton making these statements below on WERE 1490 AM (1/18/2016)
LISTEN TO THE 46 SECOND AUDIO BELOW: 

A Dangerous Relationship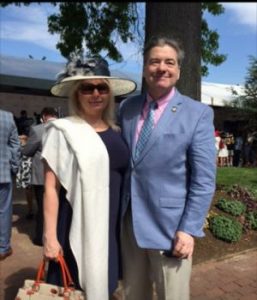 In June of 2006, more than 60 members of federal, state & local law enforcement descended upon Kimberly Corrigan's home in Chardon, Ohio.  The operation took place during the course of a year and would essentially be dubbed as one of 'the largest meth raids' in Chardon history.  Today, Kimberly Corrigan is none other than Senator Tom Patton's girlfriend.
Tom Patton and Kimberly Corrigan have been seeing each other pretty consistently over the past decade.  Magically, when the raid occurred in 2006 on Kimberly's home, her husband, Ernest Corrigan, would be the only one to go to jail that day.  She miraculously walked away from the scene unscathed and without a single indictment, even though upon entrance into the home, a fully operational methamphetamine lab was discovered almost immediately.
At the time of the raid, Geauga County Sheriff Dan McClelland stated the following: "The meth lab was comprised of material scattered throughout the residence in plain view of family members and when agents arrived there was "a batch" of methamphetamine ready to be "cooked".
McClelland also went on to say that "there certainly could (should) be charges levied against Corrigan's wife".  Those charges never came.
Geauga County Job and Family Services were contacted to examine the children's situation, yet, they somehow remained in the custody of Kimberly Corrigan.  Furthermore, Kimberly Corrigan was never charged with a single crime, while her husband on the other hand was carted off to a federal prison.  Being that she was entirely aware of the year long meth operation taking place within her home, how she managed to get away without a single charge was dumbfounding.
Evidence:  State Representative Tom Patton's Girlfriend

Tom Patton's Contact Information
Mr. Patton's cellphone number is active and accurate, if you call, he will answer.  Same goes for his mailing address & email addresses.  This information is purely informative and should not be utilized in any illegal manner.  
VIEW THE SENATORS INFORMATION BELOW:

COBRA Says:  This is one lucky guy.  He managed to get out of the Jimmy Dimora debacle without so much as a scratch and then he goes on public record and just spends and spends and spends.  He somehow keeps winning seat after seat after seat.  It should be an embarrassment for the entire State of Ohio to have him anywhere near any level of government.  Who wants a scumbag who cares about only himself and his family in office?  Haven't we all had enough of this type of behavior already? 
SCUMBAGGED Tip:  Any member who is a sitting representative, whether they be a Republican or a Democrat should be held responsible for their actions.  It is incomprehensible that the multitude of infractions and blatant violations that Mr. Patton has indulged himself in haven't resulted in any kind of blow-back.  If any single member of society were to do even show slightest sign of any of the things that Tom Patton has done, he or she would be thoroughly investigated and fired.  The problem in this country starts with the people and the people simply cannot elect Tom Patton into Congress, because he will do then will be even harder to expose and be on a grander scale.
References:
http://www.dispatch.com/content/stories/local/2014/09/28/campaign-donations-only-sort-of.html
http://www.cleveland.com/countyincrisis/index.ssf/2012/02/dimora_trial_j_kevin_kelley_te.html