Xtreme Fitness (aka Elevated Fitness & Evol Fitness) is owned and operated by convicted convicts and an apparent fraudster.  The owner of the parent company (Strongsville Xtreme Fitness, LLC.) is a man named Vincent J. Adams.  Mr. Adams has had more than a dozen cases filed against him in the Cuyahoga Common Pleas Courts in the past 10 years stemming from bankruptcy, shady contracts and non-payments to partners and or clients.  In July of 2018 he was sued for more than $70,000 by a local partner who claims to have been defrauded regarding a business contract/agreement.  He founded Xtreme Fitness in August of 2018 and is operating illegally with $100,000+ worth of stolen equipment.
Mr. Adams is knowingly using the stolen equipment in what will quite possibly shape up to become a Federal Racketeering and or Conspiracy indictment.  As it stands there is already one lawsuit being filed in Cuyahoga Common Pleas by the rightful owner of the gym equipment and member base that have been illegally stolen in an effort to obtain immense profits.  In addition, a request for an investigation by the Cleveland Federal Bureau of Investigation is currently underway.
COBRA Says:  This gym has changed ownership and names going on more than 4 times in the past 3 years.  The ownership is highly secretive and the way it's even operating currently should raise immediate red flags.  They stole all of the equipment!!!
Must Read:  When you've finished with this article take the time to read a related article on all three of these individuals with in detail charges and documents from the past, present and even future…

Xtreme Fitness Strongsville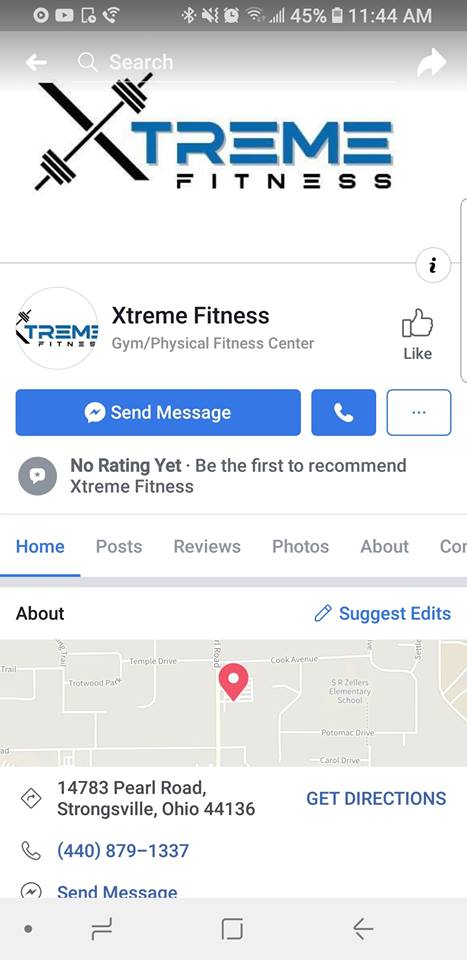 Name:  Xtreme Fitness (Gym, Health Club)
Phone Number:  440-879-1337
Address:  14783 Pearl Rd., Strongsville OH 44136
Owner:  Vincent Adams
Owners Home Address:  22213 Horseshoe Ln., Strongsville, OH 44149

The probable charges related to Federal Conspiracy and or Racketeering that stem from actions and conversations that formulated between May and August of 2018 and were initiated by Gus Kafantaris.  Read more on Mr. Kafantaris here:  The Convict Club: Gus Kafantaris, Vince Adams & Santino DiBerardino (Strongsville, OH)
In July of 2018 at the request of Mr. Kafantaris, Santino DiBerardino and Vince Adams began taking their illegal and deceptive takeover into action.  They started by kicking out Matthew Brown, the active General Manager and owner of Fitness Professional LLC., a personal training company, from the facility.  They attempted to seize computers, illegally converted personal training staff and unlawfully re-signed up members underneath a new Club Ready (gym membership) account.
Fun Fact:  Santino DiBerardino explicitly violated his non-compete clause with L.A. Fitness when he began working at the gym illegally converting and signing up members at the Xtreme Fitness Gym (as it was within the 25 mile stipulated radius of his existing contract).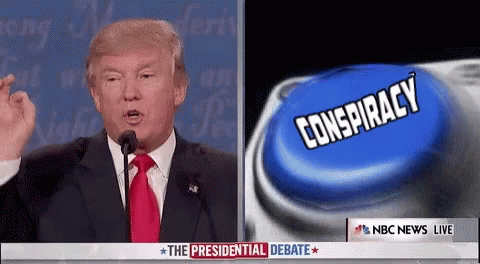 The equipment originally was owned by a man named Eugene Venable.  Mr. Venable previously owned TRIPLE I. INC and ELEVATED FITNESS CENTER and he purchased the entirety of the equipment and all fixtures within the gym along with the member base for more than $300,000 in 2015 from Santino DiBerardino.  The acquisition of the club itself was done based on fraud.  One that saw Mr. Venable make extreme over payments due to inflated and cooked books done by DiBerardino.  As a result, due to extensive loan payments and over head costs, Mr. Venable could no longer afford to keep the gym running and was evicted.
Prior to the physical eviction date, Mr. Venable sold the entirety of his assets and the member base to a company named NATIONAL INNOVATORS GROUP LLC., for the sum of $160,000.  This sale transpired in a lawful manner and was done so in a timely manner.  Mr. Kafantaris was contacted for more than a month by NATIONAL INNOVATORS GROUP LLC., in an attempt to obtain the equipment and to arrange a scheduled move out date.  Mr. Kafantaris refused and cited that the equipment had been abandoned.  As a result he is now currently being sued by NATIONAL INNOVATORS GROUP LLC., for more than $10,000 and the entirety of the gym equipment, fixtures and any and all belongings within the premises.
The Bottom Line:  This gym pockets cash, swindles members, runs up credit cards after cancelling, doesn't maintain equipment, is using stolen equipment & depending on the outcome of the case (which we assume will go in the favor of it's rightful owner) the gym will be non-existent once the equipment is hauled out.  Leaving you, the member, with yet another name change, one that will be forever permanent – finito.
SCUMBAGGED Tip:  Why workout at this club?  Why support three local scumbags?  Don't do it.  Go somewhere where your money will be recirculated back into the community and appreciated.