An elderly woman (63 years old) who had her home essentially broken into and a gun drawn on her by the North Ridgeville Police Department has finally had enough.  After a week's worth of negative remarks and belittling commentary running rampant across social media, she has come to Scumbagged in an exclusive interview to tell her story of what exactly happened and why other residents of the city should be alarmed.
This article will shed light into the identities of the officers whom were involved, one of which shouldn't have been allowed out on patrol without a training officer and another, a rookie responsible for pointing the gun at the innocent woman.  You will learn of the various policy, conduct, code & law violations that the North Ridgeville Police allegedly committed, but most importantly, you will hear her side of the story and maybe you'll begin to understand how she feels and why she feels the way that she does.
Readers Note:  The woman wishes for her identity and home address to remain anonymous out of fear of retaliation due to the negative reception received on social media.

The Illegal Entry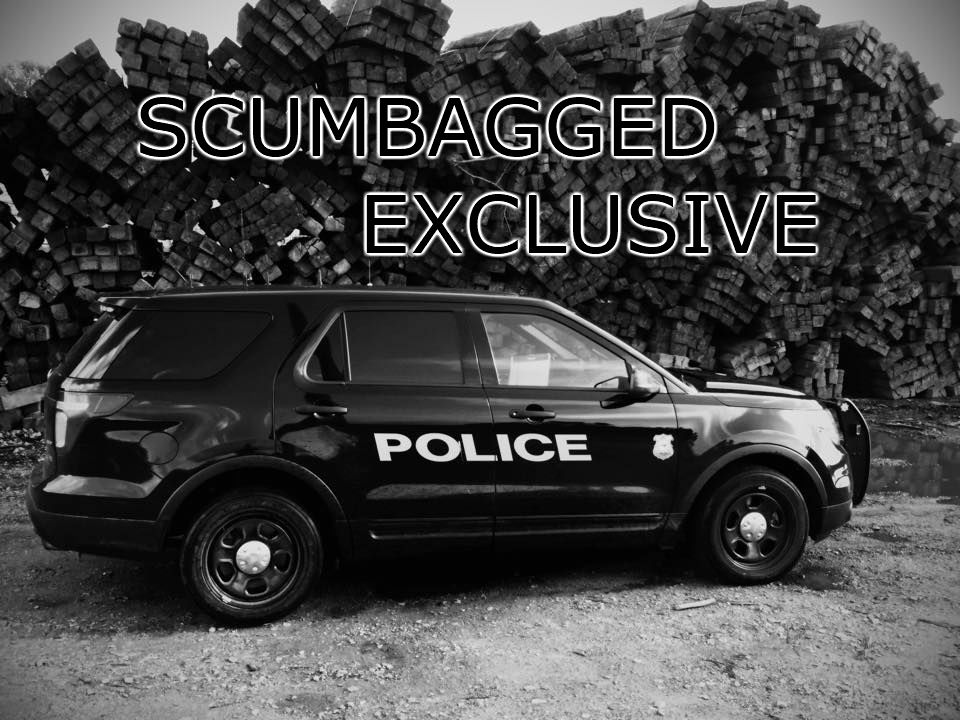 Her home was quiet, her lights were off, she didn't call the police, she didn't have a warrant, she wasn't harboring a fugitive, she wasn't under investigation, she didn't give anyone permission to enter her home, she was simply sleeping.   This is her story…
SCUMBAGGED:  So what exactly happened?
WOMAN:  "I awoke suddenly in the middle of the night to my heart pounding and to sounds and voices coming from within my home.  Quickly, I got out of bed and began walking down the stairs, only to find a female police officer pointing a gun at me with another police officer standing behind her."
SCUMBAGGED:  Why were they there and how did you feel about about having the officers enter your home?  
WOMAN:  "There were three police officers standing in my house.  I didn't let them in, didn't know what they wanted, I felt and feel violated.  I didn't know why they were there, I didn't do anything wrong and I've lived here for 20 years, never have committed a crime.  What they did was wrong, I felt like I was going to have a heart attack."

The Officers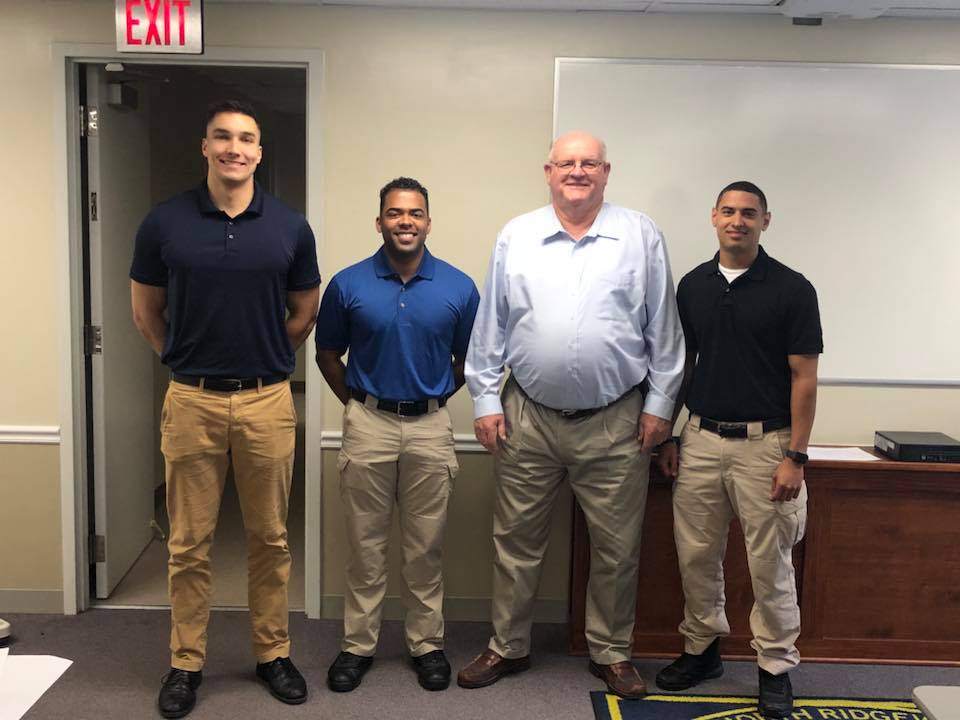 The officers names are Omar Vazquez, Kelsey Garrabrant and Lieutenant Kevin Jones.  Vazquez had been on the North Ridgeville force for less than three months at the time and is currently in field training for being a junior or probationary level officer.
Issue 1:  They entered her home illegally, unlawfully and without consent.  This is illegal.
Issue 2:  Officer Omar Vazquez should have been with his field training officer and not left alone on patrol.  This is a policy violation.
Issue 3:  They were searching (without a warrant or probable cause) in various rooms and sections of the house for anyone whom may have been hiding.  This is illegal.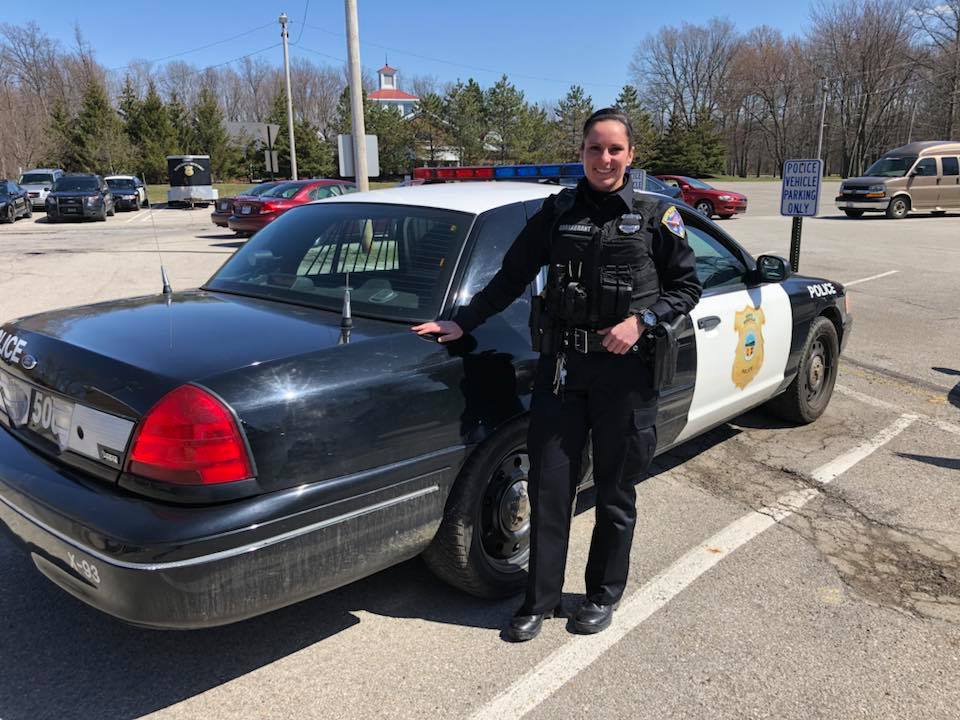 Issue 4:  Officer Kelsey Garrabrant pointed a gun at an innocent, unarmed individual in her own home.  This is wrong & violates the use of force law in Ohio.  
Fun Fact:  Officer Garrabrant's first day on the road as a NRPD Police Officer took place approximately 6 months ago in April of 2018.
Issue 5:  No body cameras were worn on any of the officers, or body cam's have yet to be released.  This isn't up to date with State Police Standards (see: Several Lorain County Police Departments Adopt New State Police Standards).

The Lies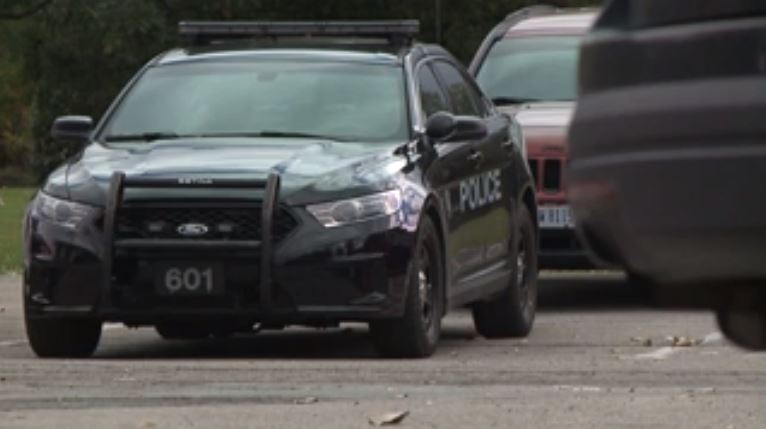 SCUMBAGGED:  So after they left, what did you do?  
WOMAN:  "I originally thought it was Cleveland police that came in so I went to North Ridgeville to file a complaint and I talked to the officer in charge, LT. Hilty.  He told me that it was them and they were searching for a lady named "April May" and gave a location of Cornell and Speedway with a description of my house.  He then asked me if I had received any threatening calls or strange calls from the IRS.  He also informed me that it was my fault that my door was left unlocked.  At that point I was confused and left the precinct and called my daughter."
SCUMBAGGED:  Why did you think it was the Cleveland Police when you live in North Ridgeville? 
WOMAN:  "They didn't say who they were or where they were from when they woke me up and to be honest I have no idea why I thought they were from Cleveland.  I was really shaken and confused from the whole thing."
SCUMBAGGED:  You don't think that them checking on you was the right thing to do?  Did you happen to read the Chief's statement on Facebook where he stated that you and your family were lying?
WOMAN:  "They put their lives at risk walking into my home, and they put my life at risk. Ridgeville Police Chief Freeman is lying, and he's a hot head.  He put that Facebook post on the police page before the news even released any information. The women cop had her gun pulled on me when I walked down the stairs. The other officer was at the bottom of my step in the living room. And they told me it was my fault the door was unlocked and that if it was locked they never would have come in."
SCUMBAGGED:  So why did you contact FOX8 News, why have you contacted us?
WOMAN:  "I contacted FOX8 News because I knew something wasn't right and then they showed up at the police department and were ignored by the Chief of Police, Freeman.  I was informed to contact you because the response to the FOX8 News story really didn't go over well and to be honest I think everyone needs to know that the police lied.  This Scumbagged site was suggested to me by a close family member of mine. 
SCUMBAGGED:  Is there any more information you would like to share with our readers?
WOMAN:  "I have now found out that the 911 caller did give dispatch my actual address with a white car in the driveway but North Ridgeville failed to pass that along to me and instead just said the caller had provided a description.  The car that was in my driveway is not white.  My daughter even called and spoke to LT. Hilty on the police phone line (which they should have a copy of the recording). He never denied any of this, any of what I said and in fact just kept bringing justification as to why they did it. Which they really did not have probable cause to enter my house. Nothing was out of place, lights were off, no one screaming. And in 20 years of me living here my name has never been April May. They had two rookies and a possible LT Jones enter my home and then lied about it. They should have never touched my door handle."
Not So fun Fact:  This isn't the first time something like this has happened.  North Ridgeville Police have entered individuals homes in the past on numerous occasions and even have gone as far as to incriminate themselves by taking photographs of the inside of the homes they've illegally entered.  Individuals have walked in on officers searching through premises using the adage of "the door was open, the door was ajar" for decades now. 

Chief Freeman's Statement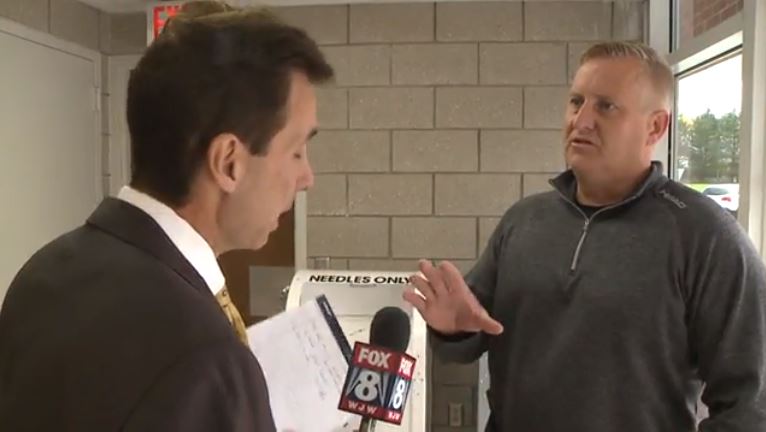 Police Chief Mike Freeman rushed to make an official statement on the NRPD Facebook page after Ed Gallek from FOX8 News had arrived at police headquarters to ask him questions regarding the incident.  Freeman refused to answer.   His statement can be found below and he specifically states "we take offense to false allegations raised by family members". 
COBRA Says:  False allegations?  Freeman, you do realize that you are just about as corrupt as it gets right?  Or have you forgotten about this… Mike Freeman, Corrupt Chief of Police & this… Corruption In North Ridgeville – The Cops & The Mayor?
"Earlier today, a local media outlet came to the station in an attempt to sensationalize an incident that amounts to nothing. Normally we don't concern ourselves with stories that have at least some basis in truth. We will not, however, stand by while the hardworking men and women of this department are accused of acting in an improper way, when that is absolutely false.

On 10-23-18 at 0234 hrs. we received a 911 call from a female stating that she had been the victim of domestic violence and was requesting help. The female stated that the suspect had been drinking and was on parole. The call then disconnected numerous times. Dispatch was able to reestablish contact and the victim provided an address on Cornell Blvd. where the incident had allegedly occurred. The call disconnected again and dispatch was unable to make contact with the reported victim again. Two patrol officers as well as the night shift Lieutenant responded to the house and found that it was dark. They knocked for several minutes and received no response from anyone inside. Officers checked around the house and discovered that the back door was unsecured. The door was opened and they yelled into the residence, identifying themselves as the police. The homeowner, an older female, made contact with officers while they stood at the door. The Lieutenant stepped into residence to speak with the homeowner and told her why we were there. She stated that she didn't know anyone by the victim's, or suspect's, name and that she was the only one in the residence. Once it was established that the homeowner was safe and not involved in the incident, all units left the area.

At no time was entry forced into the residence. There were no searches of the residence conducted. There were no detentions of anyone inside the residence. Our officers acted in good faith that someone was in danger in the residence based on all of the available information that we received.

Our officers would have been derelict in their duties had they simply walked away from a complaint of domestic violence without doing everything in their power to ensure everyone was safe. We are not that kind of department. When you call us for help, we will do everything we can to help you based on the information that is given to us and we take offense to false allegations raised by family members, that were not on scene, that there was any impropriety or that we should have just walked away from the house.

We are still investigating the identity of the original caller and hope to have her tracked down soon to sort this incident out."
The FOX8 News story on the situation: I-TEAM: Woman says police searched her house while she was sleeping, unaware

Right or Wrong?
Do you think what happened to this elderly woman was right or wrong?  Do you think that the police shouldn't have entered her home, or do you think that they were just "doing their job".  Put yourself in her shoes, would you be alright with this if it happened to you?  Cast your vote in the poll below.

SCUMBAGGED Tip:  If you bothered to watch the FOX8 News video where Ed Gallek attempted to question Chief Freeman – that's pretty much all you need to know.  The Chief wouldn't even so much as answer a question in a normal, decent fashion.  Instead he just high tailed it out of there and ran to the computer to beat them to the punch.  There's only one reason why he did that, but we'll let you be the judge…
The Bottom Line:  North Ridgeville has time and time again violated so many laws and this is just another prime example.  You simply cannot enter someone's home based on a fake phone call or prank to a police station.  There is a reason why we have laws and why there are operating procedure to adhere to.  For example, if these officers would have entered into the home of say someone who is an avid NRA member and they wound up getting shot and or killing someone, then who would be to blame?  This is a perfect example of why there are laws and policies to follow, because things like this, even though they are currently being masked as a "genuine" gesture for safety, could very easily have lead to bloodshed, or worse.  Simply put, if there were dogs in the home that attacked, if there was someone who made a sudden movement and a gun accidentally went off, the possibilities are endless.  Furthermore, you as a citizen have the right to your private property.  Trespassing or breaking and entering "on accident" isn't an excusable defense for your average everyday American, nor should it be for law enforcement.