Mark Anthony Machuca of Brooklyn New York NY is a violent racist scumbag and animal abuser. Machuca is an employee for Fedex and worked for Duggal Visual Solutions.  He is one of the people that committed a hate crime against an Asian lady and killed her pet cat, an Instagram sensation by the name of Ponzu.
Ponzu the cat died after being attacked by a 12 years old boy who is member of Mark Anthony Machuca's family in a Brooklyn park. When the Asian lady confronted the boy for killing her cat, Mark Anthony Machuca and his family, instead of apologizing, began assaulting both physically and verbally the cat's owners.  They also screamed racist remarks at them in the process.  As if that wasn't bad enough the family also attacked a bird and a dog belonging to the Asian couple.
Readers Note:  It should be noted that Mark Machuca also goes by the names of Mark Machuca or Mark Anthony Rodriguez.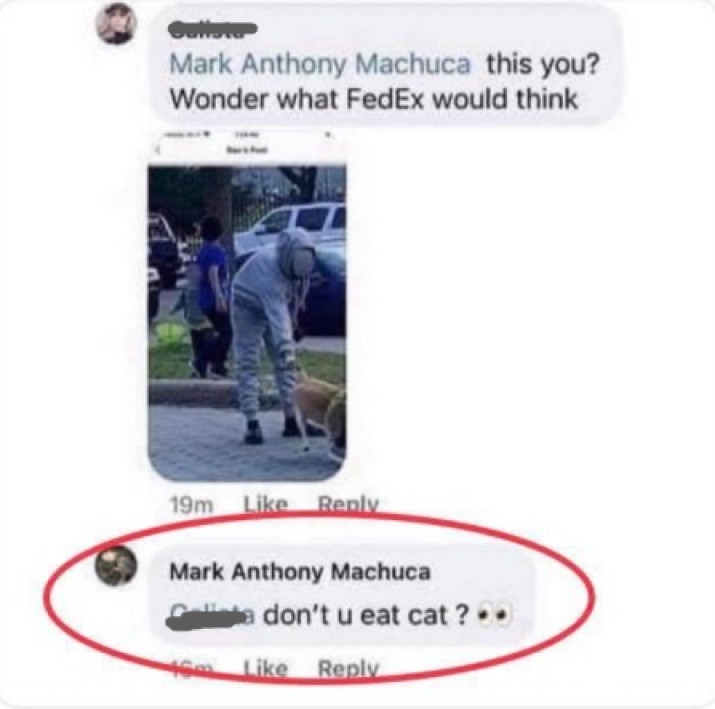 Afterwards on social media, Mark Anthony Machuca mocked the cat's death and insulted Asian people, saying that the Asian lady was "angry they killed her dinner" and used all sorts of racist stereotypes and slurs against Asians yet again. He also threatened to fight Asian people and on his profiles he is glorifying criminal gangs and is seen displaying a gun.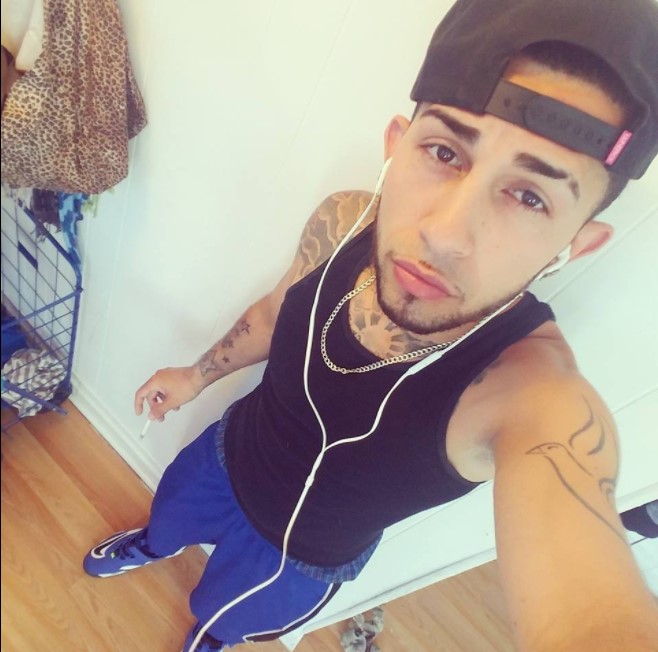 HAWN Says: If you kill a cat and attack people based on their ethnicity, you have something wrong with you and shouldn't be delivering mail to anyone or even serving them food.  Factory work is in this scumbag's near future, if he's lucky…

Related Articles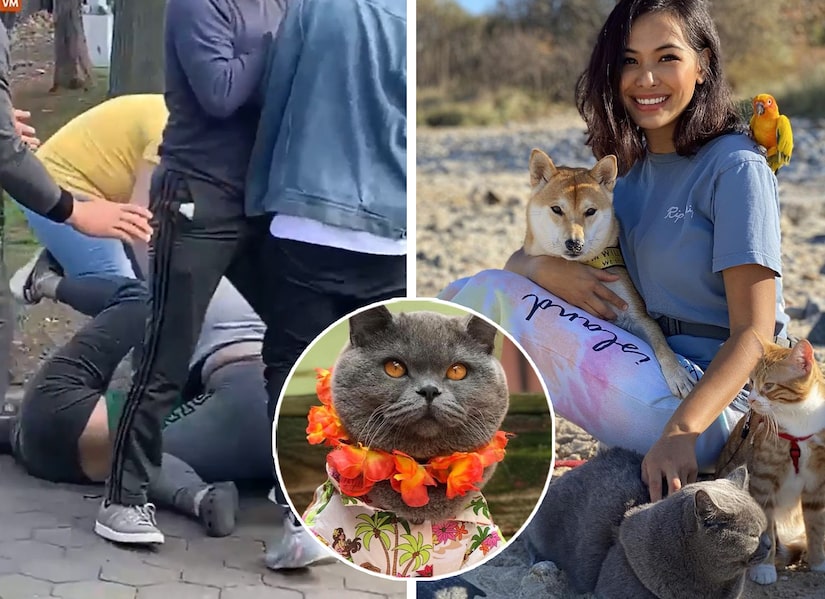 https://people.com/pets/instagram-famous-cat-dead-owner-injured-after-attack-at-park/
https://toofab.com/2021/04/21/instagram-star-cat-is-killed-in-horror-daylight-attack-on-owner-in-nyc-park/
https://www.dailymail.co.uk/news/article-9497217/Instagram-star-cat-Ponzu-dies-injuries-getting-yanked-young-boy.html
https://www.aol.com/news/thai-woman-cat-allegedly-killed-190759911.html
https://www.newsweek.com/asian-womans-pet-cat-killed-vicious-attack-cruel-family-walk-1585128

THE BOTTOM LINE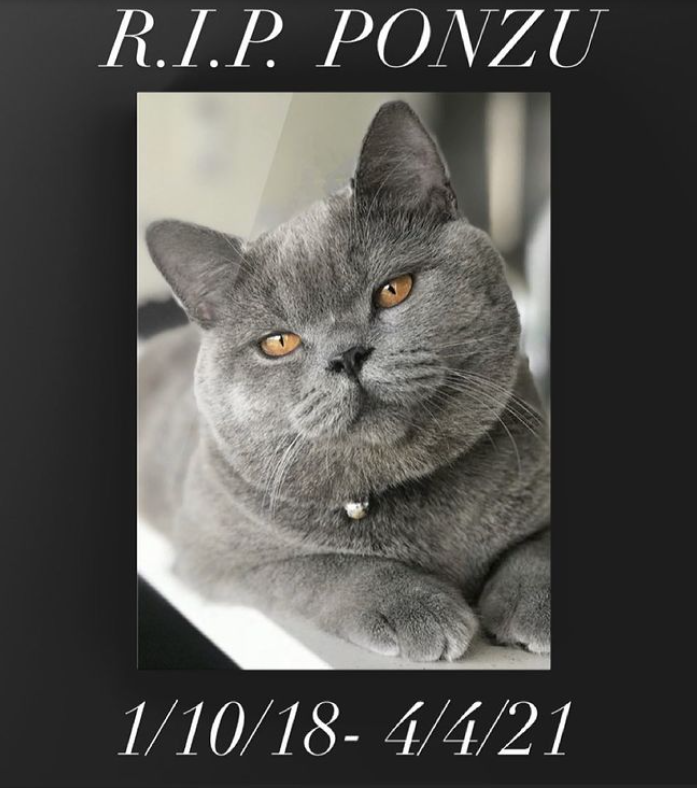 SCUMBAGGED Tip:  America has become a melting pot of pieces of shit.  Everyone should just stay strapped up at this point, that way you're prepared to shoot some kneecaps out whenever shit hit's the fan.  Hate to say it, but that's the way of this world.  Not even cats, dogs and birds are safe anymore.