INKspired Studios was established in May of 2018, and is owned by a pathetic excuse of a woman named Rachel Grasso.  Grasso created the company with the help of Aaron and Donna Hruz.  Aaron Hruz guided and aided her in the direction of the tattoo industry and without him, INKspired Studios would have never turned into fruition.  When Mr. Hruz passed away, she took advantage of his death and attempted to turn her business into a cash cow.
The company is located at 1221 Cooper Foster Park Rd., in Lorain and features some of the lowest quality tattoo's in Lorain County.  The tattoo parlor purchases low quality ink, ink that rapidly fades and is reminiscent of a jail house tattoo.  The sub-par work and crappy ink however isn't even the worst part of the business…
In October of 2018, Rachel Grasso, after having suffered through months of a slow startup and on the brink of bankruptcy decided that she could turn her business around based off of someone else's death.  Aaron Hruz, the very man who had helped her when she was at her lowest point in life and got her into the tattoo business had suddenly passed away, and Rachel seized the moment to offer paid tattoo's labeled as a remembrance tattoo while spinning off her other addon's to hundreds of Aaron's closest friends and family.  All of which was done against the express wishes of the family.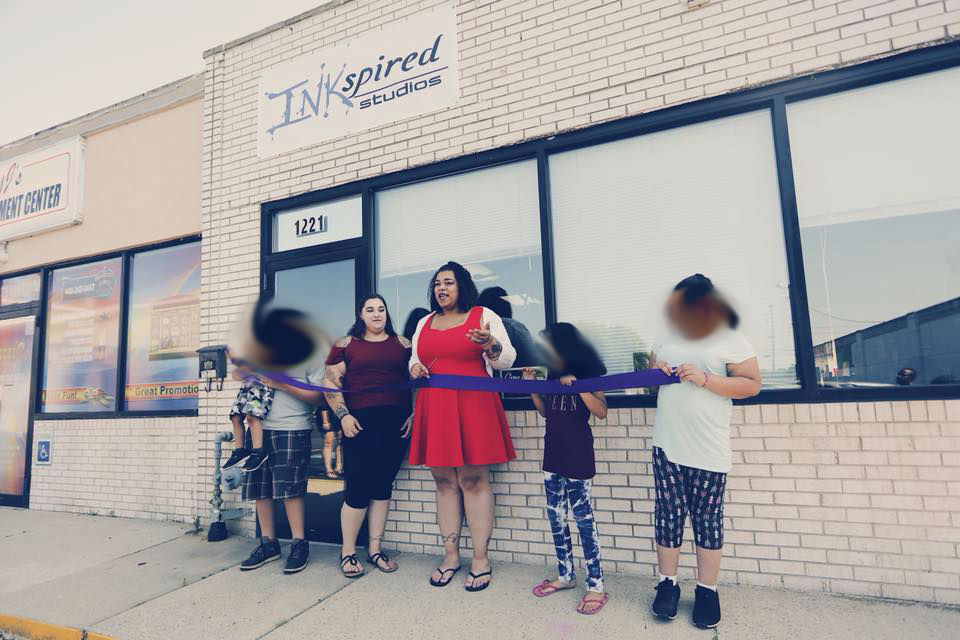 INKspired Studios is cheap for a reason.  Not only do they do extremely poor work with low quality products, but the owner has also been featured in her own standalone article.  An article that sheds light into her evil, manipulative and deceptive ways.  She even went as far as to have a psychic contact the family in an attempt to make it appear that Aaron was communicating from beyond the grave.
COBRA Says:  Total scumbag company ran by an even bigger scumbag person.  If you go here, you might as well get a giant ass tattoo on your forehead that reads "I support pieces of shit". 
Once You're Done Read More on Rachel Grasso:   https://scumbagged.com/2018/10/20/rachel-greedy-grasso-exposed-tattoo-artist-profits-off-death-uses-psychic-lorain-ohio

Leave a Review
Don't agree with what Rachel Grasso did?  Have a bad experience?  Share your thoughts and opinions on FaceBook Reviews:
https://www.facebook.com/pg/INKspiredStudios/reviews/

The Bottom Line:  Get a tattoo anywhere else and by anyone else.  Not only is the quality poor, but the owner of the business is an evil, sinister and corrupt individual who attempts to accrue profits in the worst ways imaginable.
SCUMBAGGED Tip:  Rachel Grasso and INKspired Studio's should be ashamed of themselves.  To do what she did, to push the products that they sell, to permanently scar individuals, to go to extreme lengths to obtain profits (via another's death) is just outright disgusting.  Support a different establishment, one that actually cares about the loved ones in your community and one that most importantly respects the wishes their mothers, fathers, sisters and significant others…  You've been warned!