Andrew Ramos is a 35 year old sick, twisted & demented individual from Daytona Beach, Florida.  Ramos recently kicked out an individual from his comedy club after the man told Mr. Ramos that his relationship with an underage girl was inappropriate.  Ramos has been using his improv comedy troupe, "The Random Acts of Insanity" and a film company he is associated with called "And You Films" as a front to lure in and manipulate unsuspecting minors.
Ramos regularly boots members from the troupe anytime he feels threatened by another.  He tries to keep his circle small and any outside interference will result in ties immediately being severed – even if you're a paying member.  In addition to him being an alleged pedophile, he has also allegedly stolen and laundered money from different venues.  Venues that he hosted or helped to host for charity or various causes in the Daytona Beach area.
HAWK Says:  If what has been submitted is true, this individual needs to be thoroughly investigated by the Daytona Beach Police Department…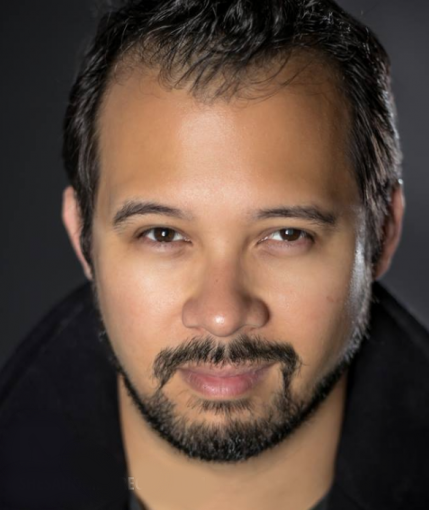 Submitter Statement:  "Ramos has a grudge against me because I was trying to expose him for him having sex with minors.  I explained to him that it was sick, he's 35 years old and she's 15!".
2nd Submitter Statement: "Yeah, so I just had to pretty much threaten him over hitting on my 14-year-old niece.  This dude usually goes for girls from ages 13-18 and picks them up from Seabreeze High School. He offers girls free positions in his "comedy troupe", even if they can't tell a joke in exchange for their lives.  He lets younger girls join in exchange for sex, and his friends in the troupe openly enable it. He acts in a local film troupe called And You Films, which he runs as yet another tactic to pick up underage girls. Please, if you are currently Googling this man for career opportunities, know that he is a legit pedophile and preys on young girls. Do not support his film company, or his improv comedy troupe and expose him for the nasty little worm he is. His friends defend him."
Readers Note:  It should be noted that Mr. Ramos is now dating another women, this one of age and the aforementioned girl is dating a young man her own age.
The Bottom Line:  It's safe to say that if you're a parent you shouldn't be bringing your underage children anywhere near Mr. Ramos.
SCUMBAGGED Tip:  Best to avoid the improv and film studio all together.  Why support someone who behaves in this manner?  There's a plethora of other businesses out there that would appreciate your money and respect you and your children.