View user submitted exposed scumbags from the State of Connecticut.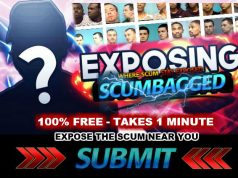 Would you like to anonymously expose a scumbag?  Is there a corrupt police officer, politician or local mayor that you know of?  How about...
Michel Montanaro and Vanessa Laccona of 36 Dads Ln., in Stamford, CT, are drug addicts and heroin junkies.  These two are also pathological liars,...